Halloween, because you know you want to
October 31st, 2007 (08:20 pm)
current mood: bouncy
current song: Howls moving Castle theme- Howls moving castle
Twas loads of fun-ness. I was at first handing out candy for the early trick or treaters until my parents got home, and alot of kids were asking me "Who are you" I guess they were thinking I was some cartoon character. But most of them called me "Mr. Wolf" hey they were close. :3

Oh and at first the vision was fine but as it got darker I was having trouble getting around. Well I mean it wasn't because it was dark but it was because of the bright orange street lights. Buckram+orange street lights=Owies. I ran into like 2 trees, a dog, and a flower pot. But that's ok I've had worse.
Oh and some little kids loved me, one thought I was a bear though, and a few kept constantly waving at me.

But I'm boring. ON THE PICTURES! :O




NOTE: Hallows really has black paws, but I had to use some old white ones because I don't have the fur to make her paws yet.
There I am, not paying an attention
My family, excluding my bro because he doesn't like to dress up. Ughh, my wig was messed up in this one.
My wig is fixed in this one. :3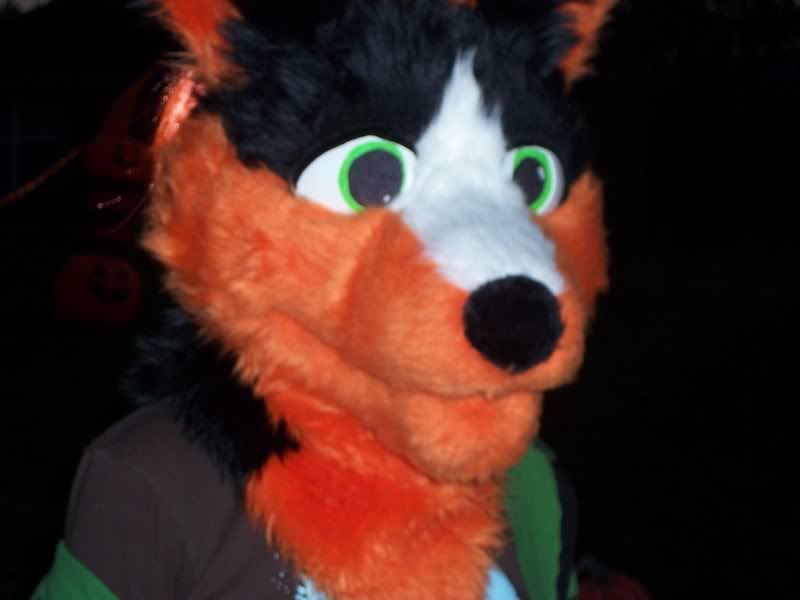 YOU KNOW YOU WANNA HUG ME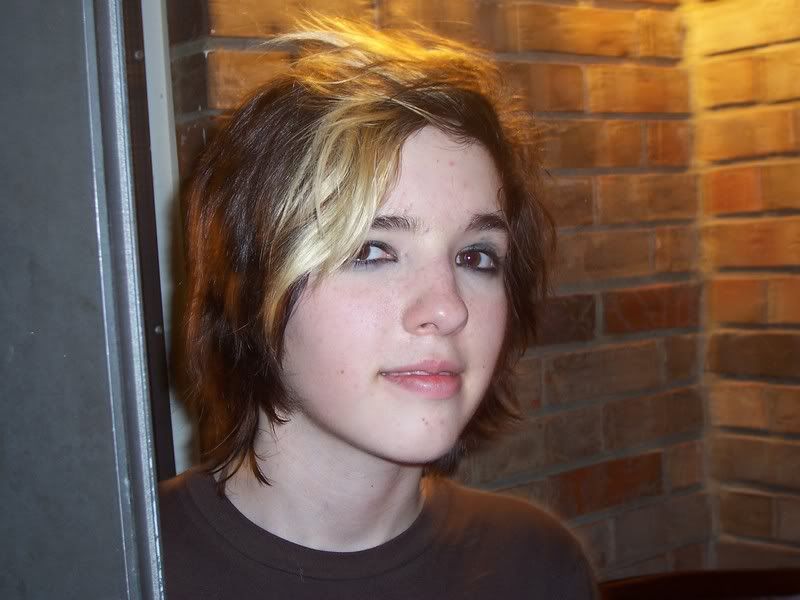 Me after I took of the mask, looks like my eye liner survived a little.